You did not disappoint!!
World After was just as brutal as Angelfall and when I say brutal,
I mean AWESOME!
Now I know a lot of readers may be a bit let down because of the lack of Raffe in this one. But me being a HUGE fan of Penryn, I did not mind! Plus it just makes the anticipation for the 3rd installment that much better. Just the thought of Penryn and Raffe finally "gettin' it on" makes the wait irresistible!!

In this 2nd installment of Penryn and the End of Days, Susanne Ee lets
Penryn and her mother's relationship peek through. Which hits a tender spot with me because of my tumultuous relationship I share with my own mother.

" Her hand whips up and slaps my face. She hits so hard I think I'll always carry a palm print on my cheek."
Yea....
But even though we know Penryn's mother is crazy, we get to see a glimpse of her softer side as well as her whacky, ass kicking side!
We also get to hear about poor Paige's horrific story of what happened to her in the days, waiting for Penryn to rescue her. Talk about gut wrenching, heartache!!
I still shiver thinking about Paige...
Not only do we find out more about the characters of the story, we get to find out more about why all of this is happening! Why the angel's aerie is set up
in Silicon Valley, the reasons behind the nasty scorpion creatures and just what the sly, corrupt Mr. Politician Uriel has up his sleeve!
Angelfall = Kick Ass
World After = Double Kick Ass
I love how the story is starting to unravel and even though the romance between Penryn and Raffe is slow, their flirty, wise cracking, banter is a trip!
There's danger, humor, and my favorite GORE!
Now! The only thing that upset me with this book, I mean,
I'm so damn unhappy, is that I have to wait for the 3rd one to come out!!
AHHHHHHHHHH!!!!!!!!!!!!
I hate the anticipation! I hate waiting period!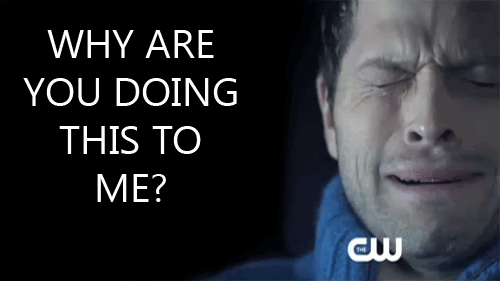 But I'll live! I'm just happy that there will be a book 3 and we can all enjoy having Penryn and Raffe being a part of our lives :)
If you haven't read AngelFall: GO DO THAT NOW!!
If you haven't read World After: GO DO THAT NOW!!!!
I promise! You'll be in for one hell of a ride!